"When riches begin to come they come so quickly, in such great abundance, that one wonders where they have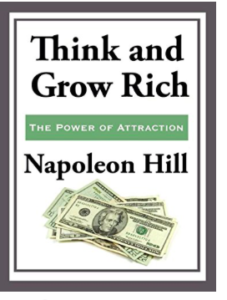 been hiding during all those lean years."
That is one of my favorite quotes from Napoleon Hill's "Think and Grow Rich".
I found that when my mindset is in the right place, I'm a magnet for attracting ideal clients.  This was much more important than how many certifications I had or courses I had taken.
Think about it.  When you're feeling grounded and confident, isn't it so much easier to connect with potential clients?  The "sales" conversation feels so much smoother and you form a real connection. You're both excited and eager to go!
The other times, when you're following a script, wishing, hoping and praying that the other person will say "yes" to you because you really, really need a new client, it's unpleasant.  It's equally painful for you and for the other person, leaving you both eager to get off the phone.  And, if the client does agree to work with you, if often turns into a cancellation.
So, today, before you have any "sales" conversations, do something that makes you feel grounded and confident.  Something that allows you to show up in all of your amazing BRILLIANCE.  Deliberately create your experience. 
Then, go magnetize.  The world is waiting for you!
Be Brilliant,

Kate
P.S.  Get Super Duper Early Bird Ticket pricing for Conversations to Clients Live™.  Save on your ticket before the official web page is posted.